HOUSE WASHING & ROOF CLEANING
Panhandle Softwash offers a safe and affordable ALTERNATIVE to pressure and power washing services for residential projects in and around the Pensacola, FL area.

Not only do Dirt, Mildew, Mold, Algae, Bacteria and other elements look bad when growing on your roof or siding, they can reduce the service life of your home's roofing or siding. Clean siding and roofing work better, last longer, and looks great while protecting your home and family from the natural elements. Our team is ready to help you keep your home's exterior clean with professional cleaning equipment and knowledgeable cleaning technicians. We use the proper cleaning techniques to safely cleanse your home's exterior with ecologically friendly cleaning solutions. Contact us today for a free estimate or to start improving the appearance of your home.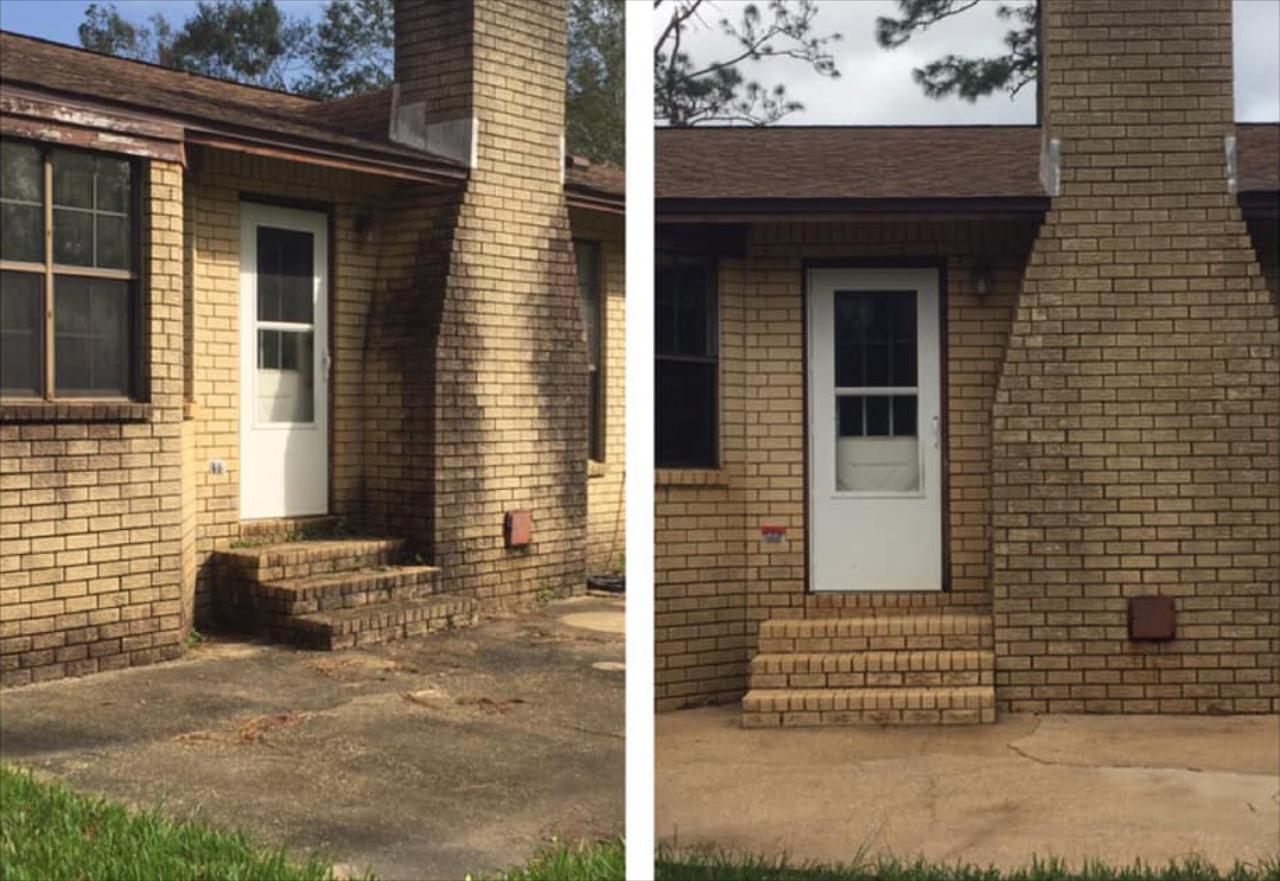 DRIVEWAY & CONCRETE CLEANING
Is your pavement or concrete changing colors from oil, grease, and mineral deposits?
Greasy, slippery walkways not only look dirty, but can also be a safety hazard for people on your property. Let Panhandle Softwash help protect you from injury or lawsuits while restoring curb appeal with a modern professional ALTERNATIVE to pressure washing services. In addition, proper surface cleaning can still be used to cut through years of grime quickly, resulting in a clean surface.
Need to remove algae or mildew from patios, landscaping, BBQ or firepits, and pool areas?
Dingy pools, patios, and recreation areas aren't fun or inviting. Panhandle Softwash is ready with the experience and equipment to make your patios, pool areas, backyard BBQs and other recreation areas clean, bright, and relaxing.
Contact us today for a free estimate on your next curb appeal and clean up project.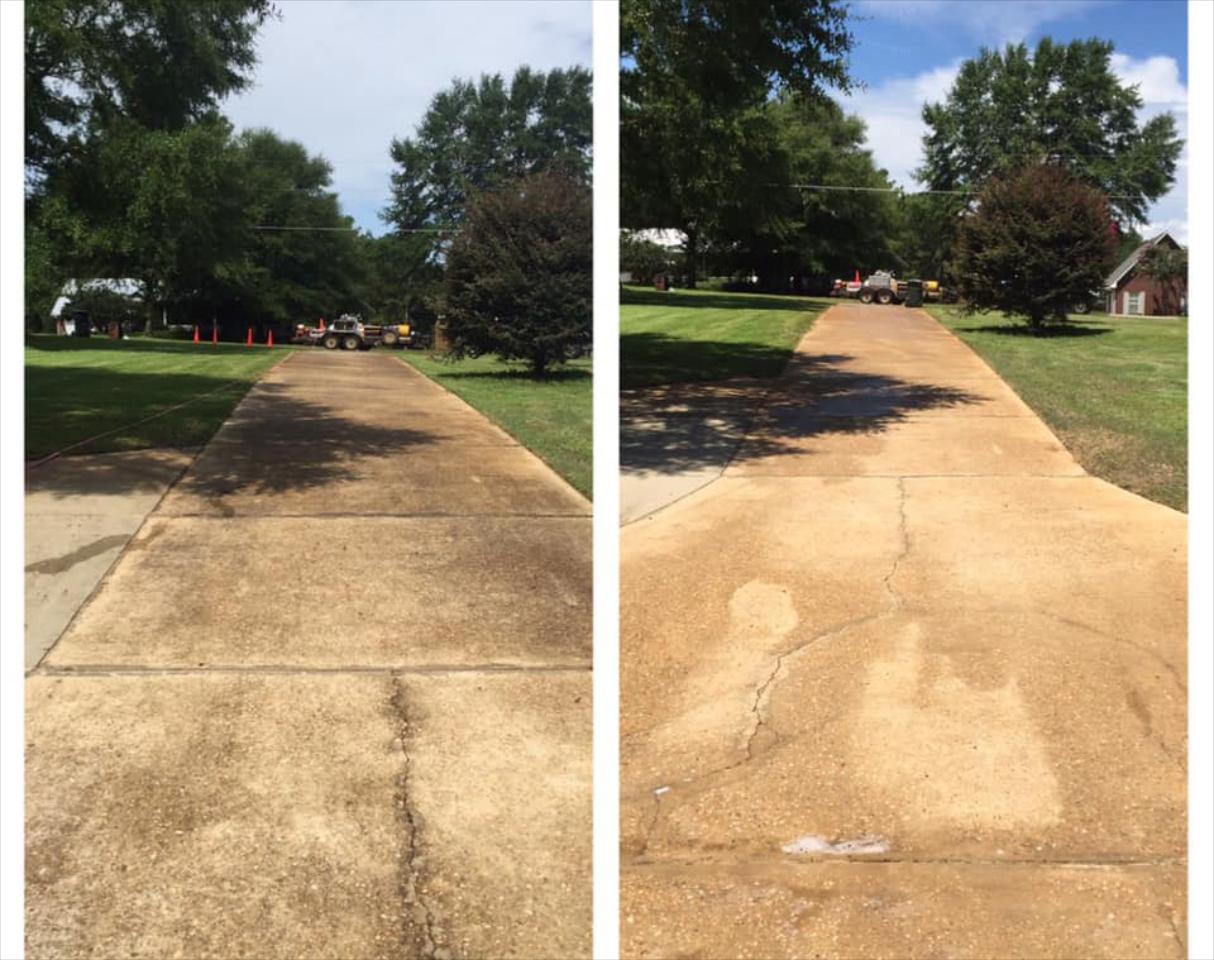 DECK & FENCE CLEANING
Restore the natural beauty of your wood or composite fences and decks with professional pressure washing services from Panhandle Softwash. Pressure washing is one way, but SoftWashing is also a great way to safely remove years of staining, grit, and grime as well as prepare wood surfaces for priming, painting, staining, and other projects. We offer many service options to match your budget and cleaning needs and get you ready for whatever you want or need to do with your wooden fences and decks.

So, if you need to get your wood or composite decking ready for a home improvement project, or just want to restore some of the original beauty, contact Panhandle Softwash for more information and to get us on the job quick.

We look forward to working with you.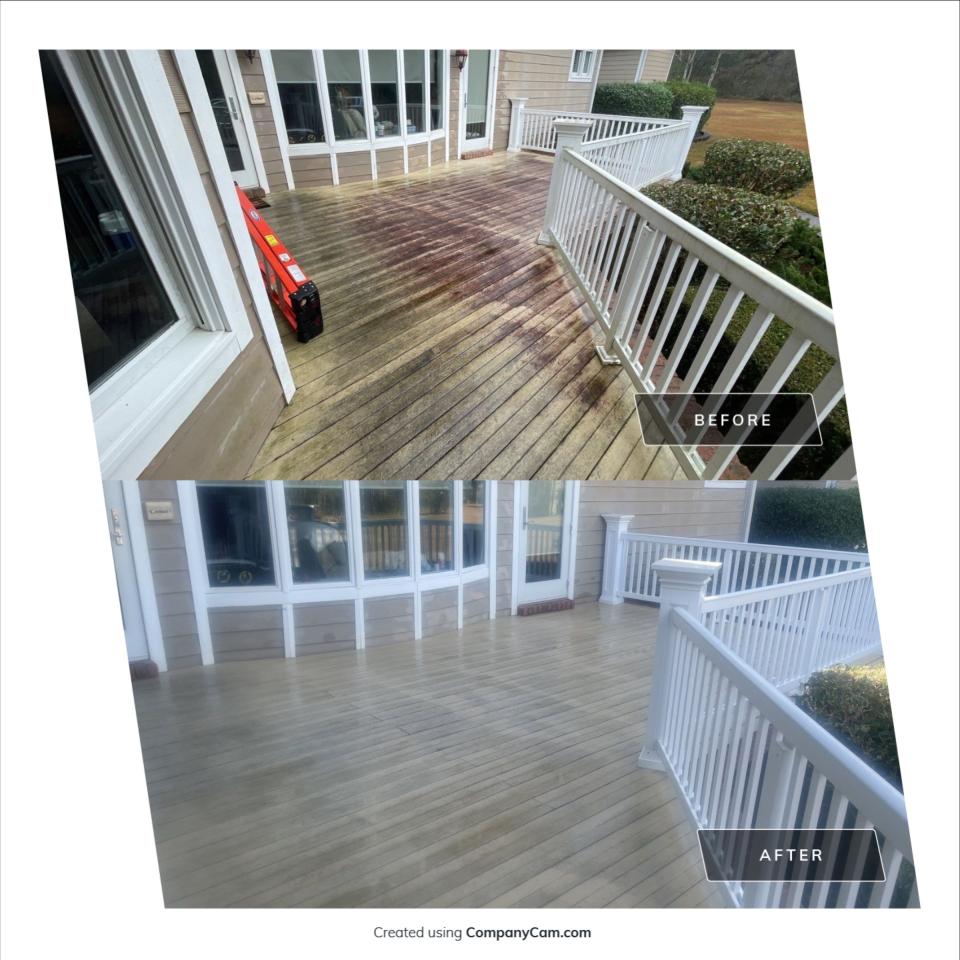 GUTTER CLEANING AND MAINTENANCE
The professional team at Panhandle Softwash has the equipment and experience to help you clean up and protect your home or business safely and effectively. We work with a variety of structural surfaces and understand how to use our equipment to remove years of debris, stains, algae, and mold from your roofing systems and gutters without creating more headaches for you. Our team will use high, low, or no pressure washing techniques as needed to deliver a clean gutter system that will operate efficiently.

Contact Panhandle Softwash today for additional information or to schedule a free evaluation and consultation.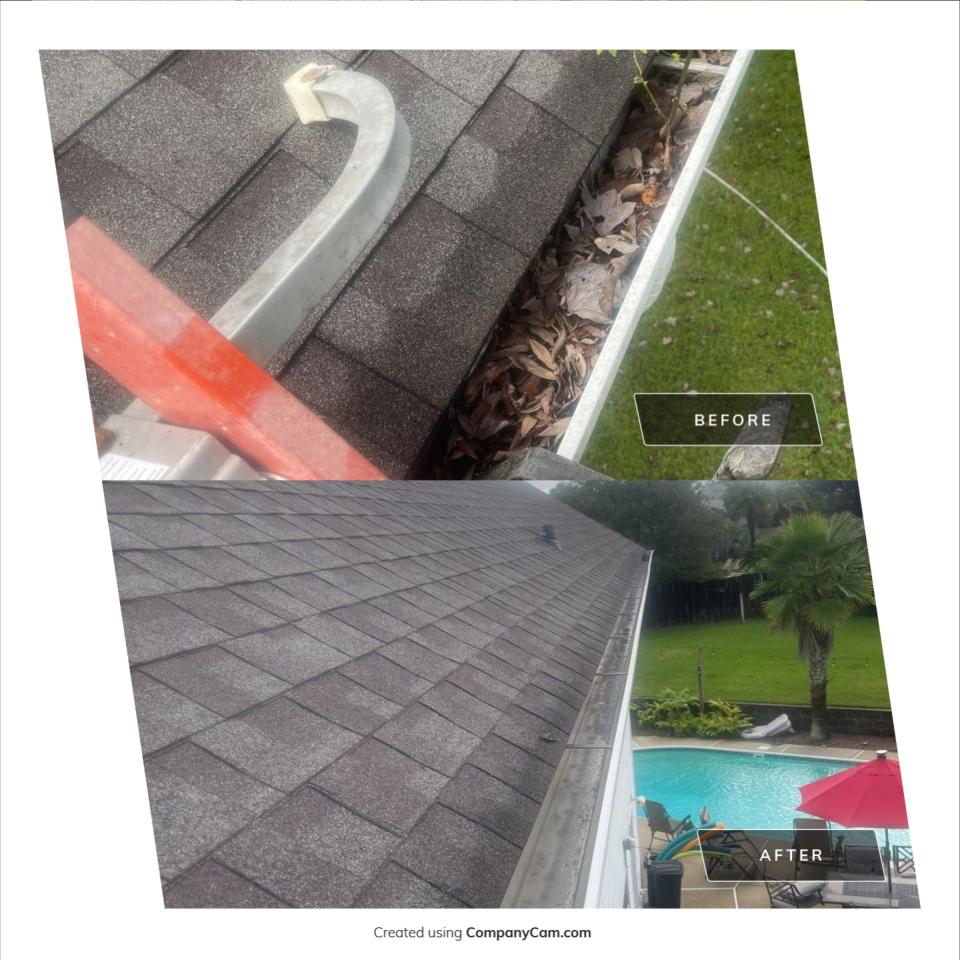 WHAT IS IT COSTING YOU TO HAVE CLOGGED GUTTERS?
It feels like you just had your gutters cleaned yesterday. Yet, they're clogged. Again. Instead of your gutters flowing water away from your home, they're acting like a dam, storing up water to slowly creep into your roof and become a breeding ground for pests.